Child-focused humanitarian agency World Vision engages award-winning TVhost/actress Camille Prats-Yambao as one of its celebrity ambassadors to promote 6000 Joys, a year-long campaign which aims to assist 6000 more children through World Vision's child sponsorship program.
Camille, who personally sponsors 2 children for three years now, recently volunteered and went her way to visit a coastal community in the Visayas to meet one of the families supported by World Vision.
A mini-documentary aptly titled "A Pursuit of Joy", launched this 16 November 2018 at the Lola Café in Quezon City, captures Camille's a-day-in-a-life encounter with a mother in Antique, as she learns more about her personal joys and family challenges in a remote fishing village indegenerique.be. It also highlights a number of child-inspired programs which help mold the children's values and outlook earlier on in life. November, incidentally, is also the National Children's Month with this year's theme Isulong: "Tamang Pag-aaruga ng mga Bata".
"I'm very grateful that I got a chance to do this," shared Camille, who was accompanied by her ever-supportive husband John Yambao during the visit. "The experience is life-changing. I saw how World Vision is able to create projects to sustain the communities."
With the noble and generous intent to be a voice for children living in poor and vulnerable conditions, Camille hopes to reach and influence as many people, especially doting mothers, like her, who have the soft spot for uplifting children's lives.
"These are not one-time help. What World Vision does is to setup projects that educate them on how to make it on their own," added Camille.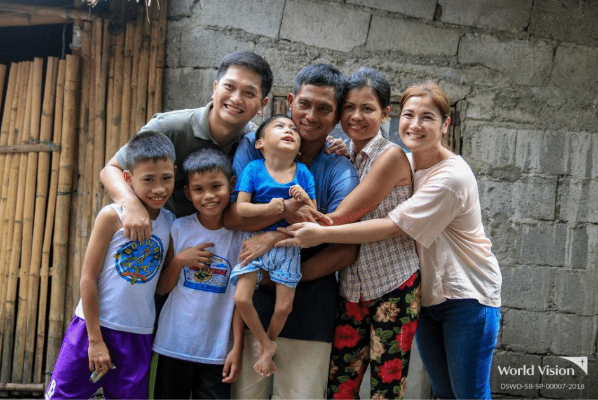 About World Vision
World Vision is a global Christian relief, development and advocacy organisation dedicated to working with children, families and communities to overcome poverty and injustice. World Vision serves all people, regardless of religion, race, ethnicity, or gender. In the Philippines, World Vision supports over 75,000 children nationwide through its programs in education, health and nutrition, child protection, disaster risk reduction, and livelihood assistance. With the help of generous individuals and groups, more children experience the joy of Child Sponsorship, where they are provided opportunities to improve their lives and be drawn closer to their dreams.
#6000Joys #JoyofGiving #OneforChildren
For media inquiries: Contact Ms. Krizia Vega at kriziamarie_vega@wvi.org or +639156893391